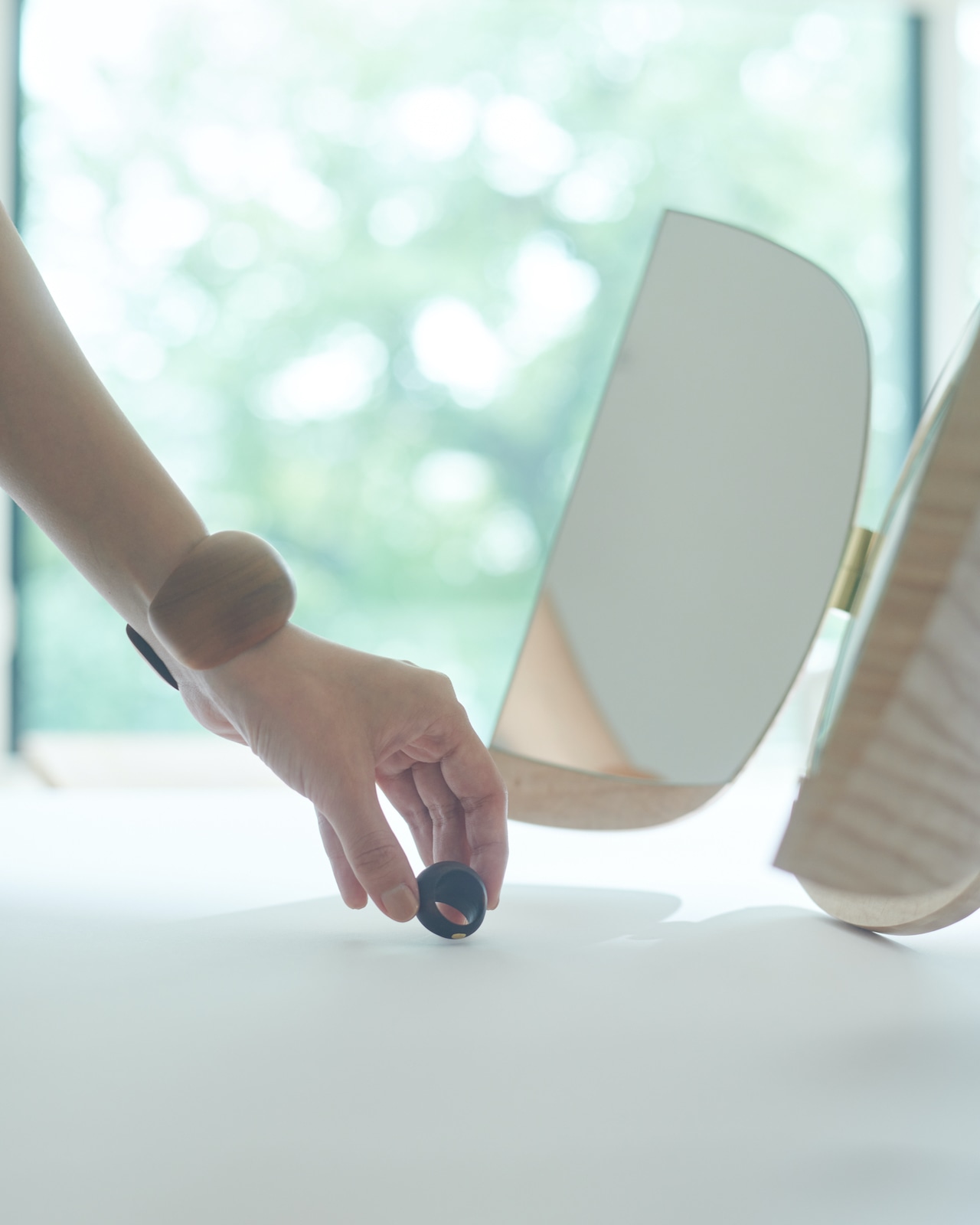 鏡は、太古の時代から神聖なものとされながら、暮らしに寄りそう道具として、自分を整え自分と向き合う時間をつくります。
手に馴染みやすく丸みを帯びたフレームは、北海道全域の樹木が集まる広葉樹専門製材所によるトレースの明らかなイタヤカエデ。光沢を帯びた白木の木肌は、工芸的な価値を持つ日本の優れた素材です。縞状の縮み杢は、風雨雪や枝の重みなどの荷重がかかることで生まれる希少な杢目。一枚の無垢板を割り開いた左右の扉の杢目は対をなし、さざ波のような濃淡を描き出します。扉が一定の角度で開くオリジナルの真鍮丁番は、イタヤカエデとともに深まる経年変化を楽しむことができます。
上質な高透過ミラーはくすみなく本来の色を映し、細部までなめらかに磨き上げるガラス職人の手仕事は、冷たいガラスに柔らかな光をもたらします。
Since ancient times, mirrors have served as sacred objects and now, they are tools rooted in our daily lives that create a time for us to prepare and look within ourselves. 


The round frame that fits gently in the hand, is made from hard maple traced clearly by a lumbermill specializing in the hardwoods that grow throughout Hokkaido. The plain wood with its lustrous texture, is an outstanding material valued highly for use in crafts. The rare striped ripple mark of the grain is created by the wind, rain, and weight of snow that once sat on the limbs of the tree. The left and right covers are bookmatched and the original brass hinge that opens at a fixed angle grows beautiful in a way that is possible only with the passing of time. 


The high quality, high transparency mirror reflects colors in its true shade and the smooth glass, polished carefully by the hands of glass craftsmen, creates a softness of light within the cold glass.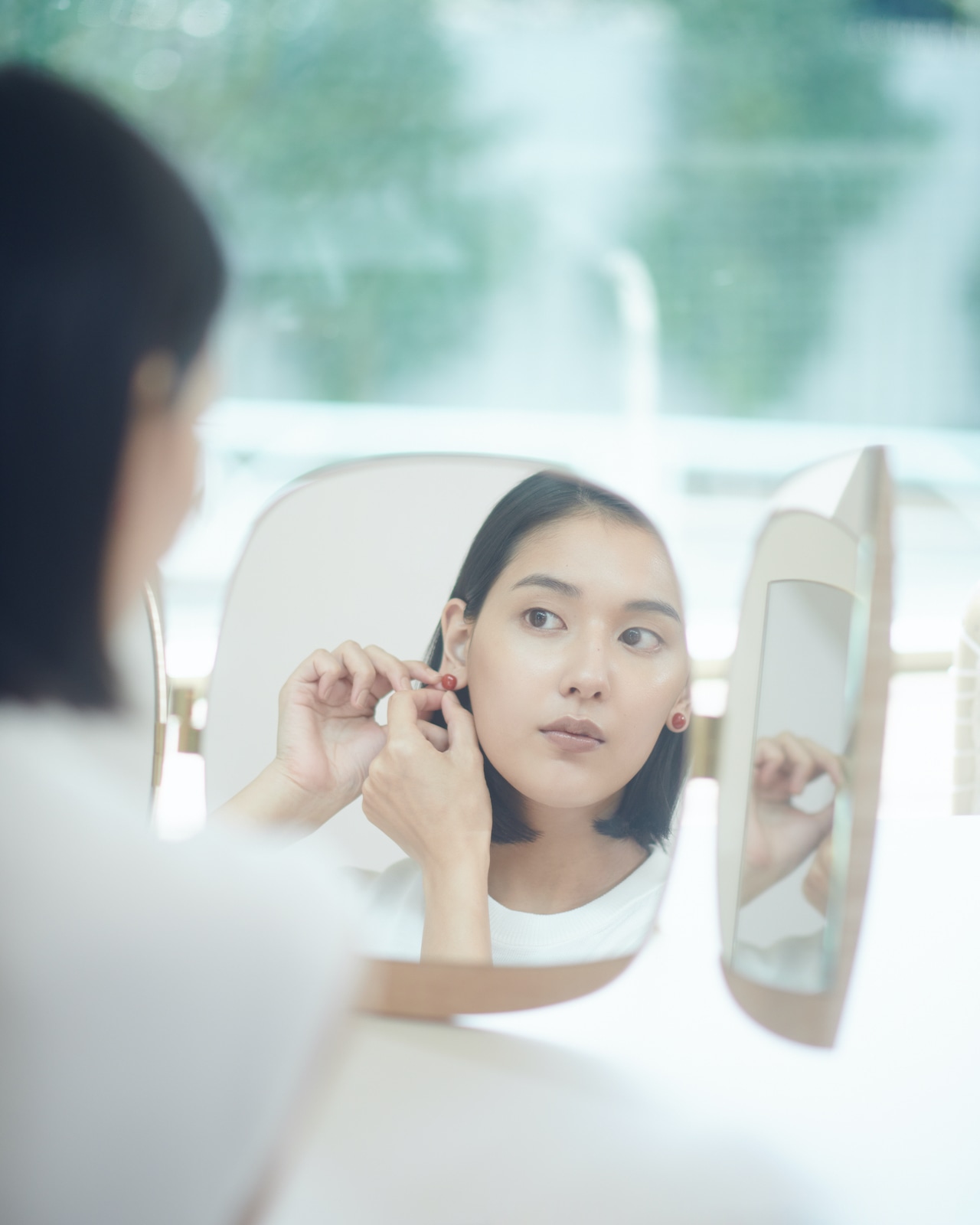 "profile" trifold mirror プロフィールミラー のオンラインショップページは
こちら
から