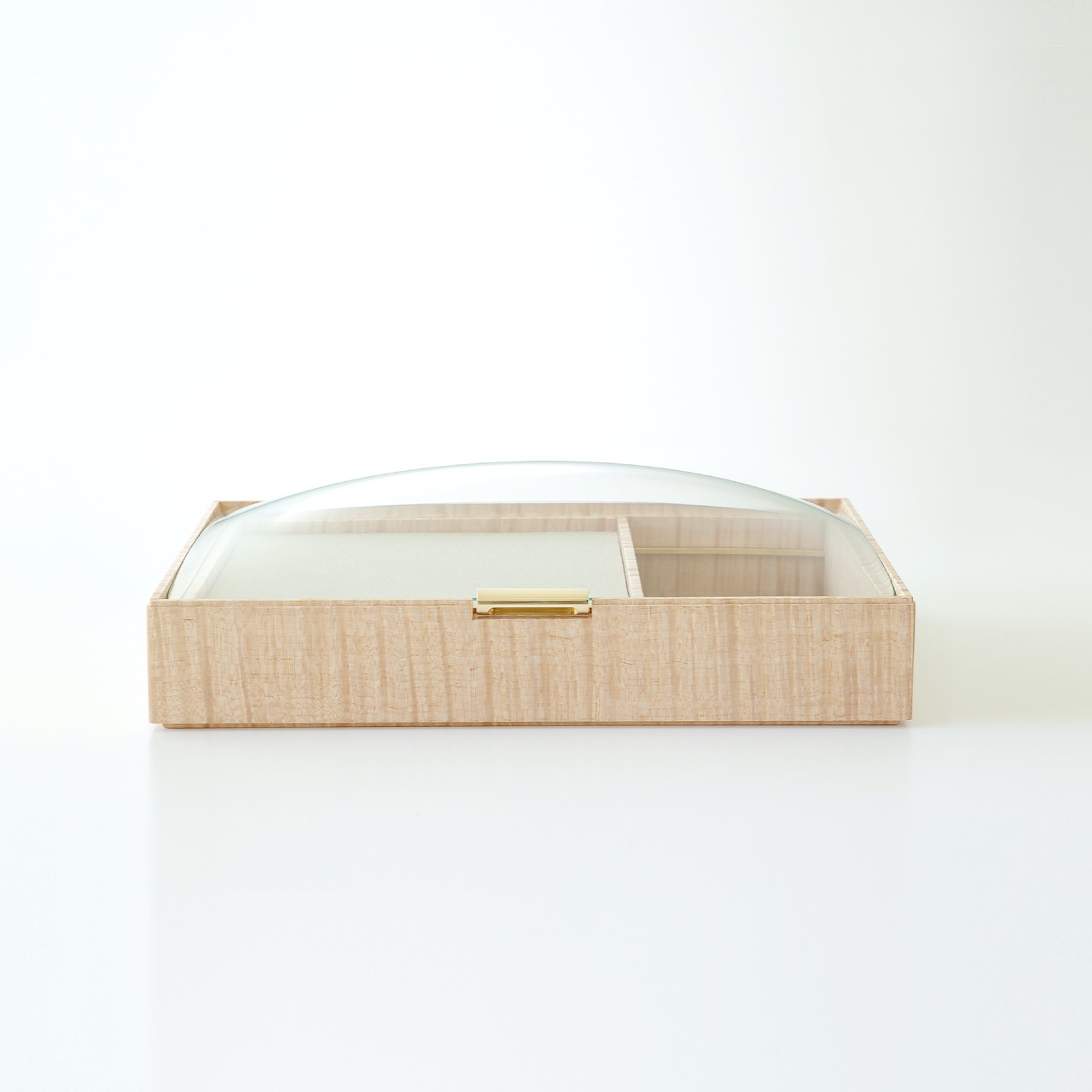 好きなもので満たされている景色をつくるコレクションケースの存在は、自分らしくいられるささやかで濃密な空間。
ガラスのアールはゆるやかに空間を広げ、ジュエリーや時計など愛用のコレクションをやさしく包み込みます。内底面はコレクションを傷つけない布張仕上げ。オプションケースを重ねて、収納スペースを増やすこともできます。
コレクションが映える継ぎ目のないガラス扉は、国内でも数少ない曲硝子職人の独自技術によるもの。硬質な板ガラスに約6時間730℃の熱を加えることで、ガラスの自重を利用した自然な曲面に仕上げています。
釘やネジを使わずに無垢板を組み上げた端正なケースは、高い技術を持つ指物職人ならではの手仕事です。三面鏡と同じ、イタヤカエデの縮み杢の共木を使いました。
This showcase, filled with your favorite things, is a small but intense space where your true colors shine.

The curved glass gently stretches the space to give more room for beloved collections. The case is lined with a cloth covering that protects items from scratching and damage. An optional case is also available for stacking and increasing storage space. 


The seamless glass that compliments the collection is made possible by the special techniques of one of the few remaining bent glass craftsmen in Japan. Heat of up to 730℃ is applied to hard sheet glass for approximately six hours and uses the weight of the glass to create a natural curve. 


This exquisite case made by joining natural woods without the use of nails or screws, is handwork that speaks of the accomplished skills of the wood joinery craftsman. Like the three-sided mirror, it is made from ripple wave hard maple.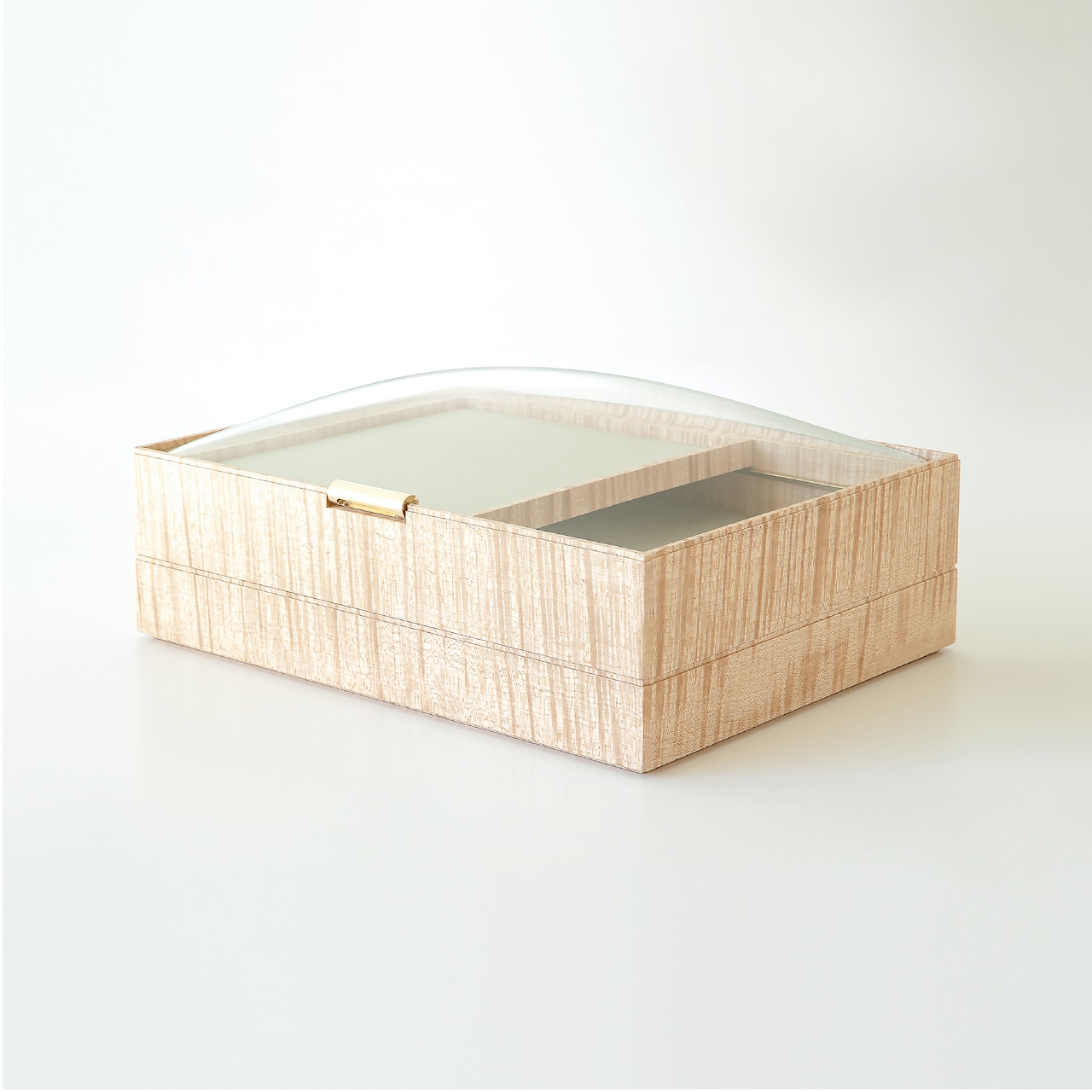 "profile" showcase コレクションケース のオンラインショップページは
こちら
から